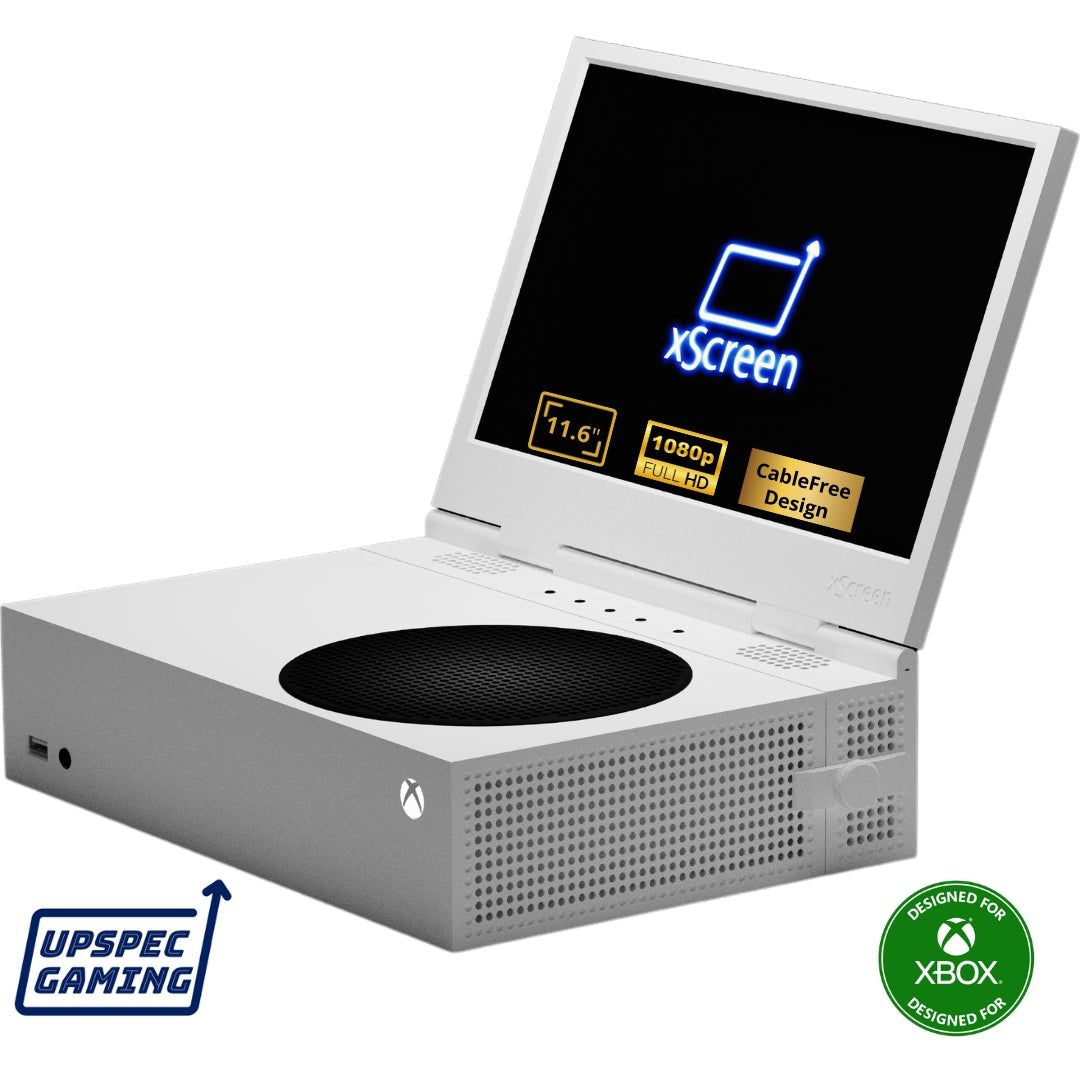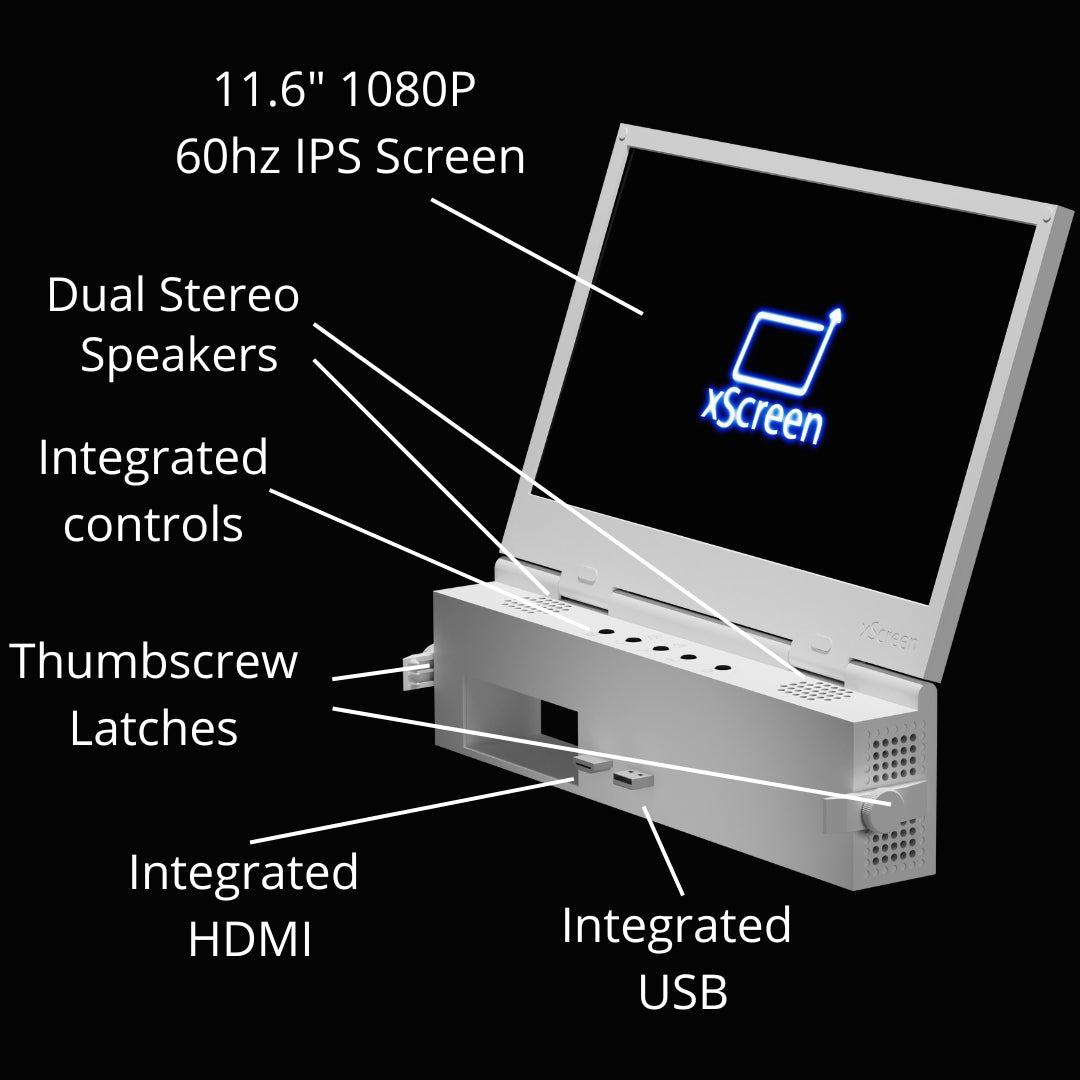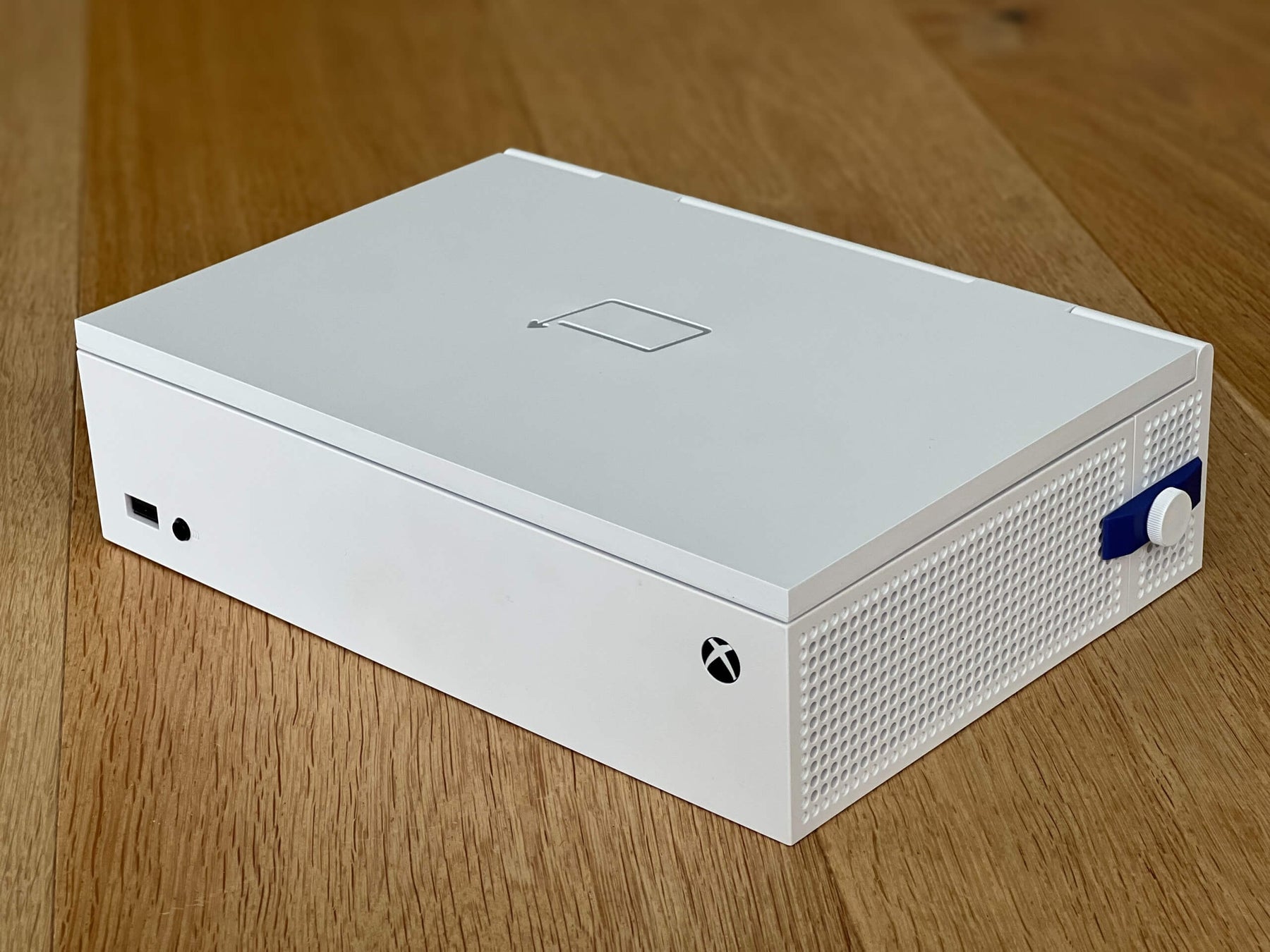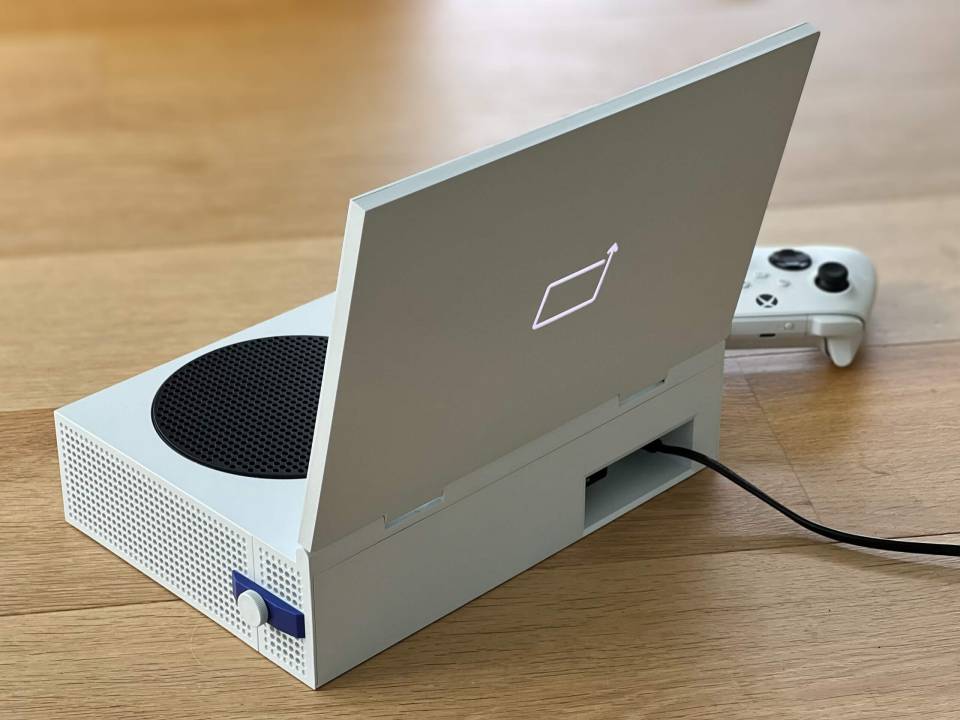 xScreen - Designed for Xbox Series S - 11.6 1080P FHD 60Hz IPS Portable Screen Attachment - Unique CABLEFREE Design
The power and performance of the Xbox Series S can now be taken anywhere.  

xScreen™ is a fully integrated folding screen that seamlessly attaches onto the Xbox Series S. This transforms your device into a laptop form factor that can be easily transported and used anywhere there is a power outlet.
Key features:
11.6" IPS screen which is the largest screen size available to fit within the Xbox Series S footprint
1080p 60hz resolution, a perfect match for how most games are optimised for the Xbox Series S
Integrated stereo speakers 
Built-in controls for screen settings and volume
Cable-free attachment solution - only original Xbox power cable required
Optional cross-hair overlay for use in FPS games
HDMI-CEC Xbox power off function on screen close to prevent overheating
Ability to swap colored latches (optional accessory)
Optional "stand-mode" orientation using stand feet (optional accessory)
Custom carry case enables transport of everything you need in the smallest possible form factor (optional accessory)
 xScreen™ perfectly complements the stunning aesthetic of the Xbox Series S to create a single cohesive unit.
*Xbox Series S not included 
**Blue latches not included, available as option